1st transaction Credit Card verification required!

Normally it takes 10-20 mins to get verified while making the 1st transaction (please fill in all info in the verification form correctly and use good quality pictures) and another 5 minutes to make a payment!

Please ensure you are making the payment ONLY with your own credit/debit card with YOUR NAME on it.
Please note, we can't accept payments from residents of the following restricted States:

New York (NY)
Georgia (GA)
Connecticut (CT)
New Mexico (NM)
Washington (WA)
Hawaii (HI)

Visit PAYBIS and enter your order amount in 'AMOUNT YOU RECEIVE' and press start transaction.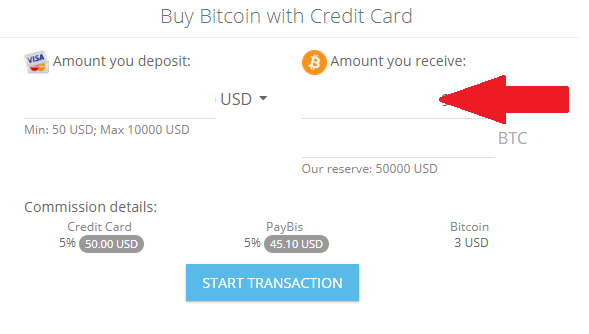 Enter the bitcoin address we provided by email in "your bitcoin wallet" field and fill out the verification form.
You will be redirected to Transaction Details page, Please wait while your verification is reviewed.
This usually takes 15-20 mins, but it could take up to 2 hours or more.
Please monitor your mailbox. If your verification is rejected, you will get an email with a detailed explanation of the issues to be fixed.
Once the verification is approved, you will have to press the "Continue to Checkout" button, and you will get redirected to the payment processor secure checkout page.
Once your card has been validated and processed, your payment is completed! Verification and processing usually happen within 5-120 mins.
Please note: your payment might require a manual review, so monitor your mailbox for any additional verification emails from Simplex.
After payment has been completed please CONTACT US in order  to process your order.